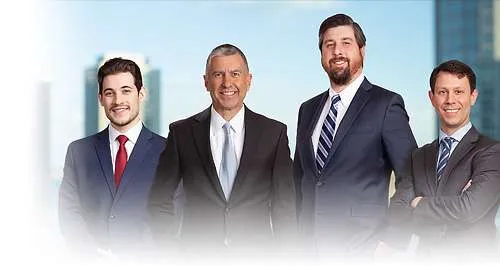 We are Patent, Trademark and Copyright Attorneys, registered with the U. S. Patent and Trademark Office. We are admitted to state and federal courts and agencies in Massachusetts, New Hampshire, Maine, Virginia, and the District of Columbia. We have offices in Boston, MA and Nashua, NH, and are associated with other Intellectual Property Attorneys world-wide.
We specialize in all phases of Intellectual Property Law, including patents, trademarks, copyrights, licensing and litigation. We have successfully litigated patent cases from New England to Florida to Utah. Our firm has received the highest rating (AV) from Martindale-Hubbell®, based on surveys of other attorneys familiar with our work.
All our Registered Patent Attorneys have undergraduate studies and/or degrees in engineering or science.
The attorneys of our firm are…