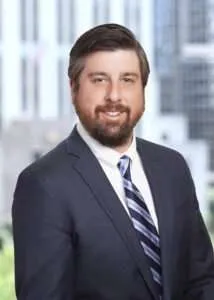 Brendan focuses his practice on a wide variety of trademark issues, including federal litigation, Trademark Trial and Appeal Board (TTAB) proceedings, and trademark investigation and enforcement. He regularly counsels clients on strategies associated with adoption, use, registration and enforcement of their trademarks. He is responsible for the international trademark portfolios of a number of major companies in such diverse fields as restaurant services, fashion, jewelry, healthcare, consulting and computer hardware and software.
Brendan has been lead or assistant counsel in numerous patent, copyright, trademark, unfair competition, and false advertising cases in Federal Courts throughout the country, including successful appellate work at the the United States Court of Appeals for the Federal Circuit, and a precedent setting case on preliminary injunctive relief at the United States Court of Appeals for the First Circuit.
Outside of the office Brendan is involved in a number of animal related charities and enjoys playing golf, travelling, and spending time with his wife and two sons.